VAN EYCK ADVIES
VAN EYCK ADVIES was founded in 2016 by Monique van Eyck and is a freelance company focusing on advice, support and interim management within the international bussiness and logistics (Import / Export).
As a freelance consultant VAN EYCK ADVIES also has the necessary professional and business liability insurance policies.
Support, advice and guidance with international business and logistics (import/export).
VAN EYCK ADVIES regularly supports starting organizations with advice on product requirements and import / export regulations. But also advises larger organizations within the pharmaceutical industry, cosmetics, toys or consumer goods on chain optimization or legal requirements and standards.
Monique van Eyck
I'm a flexible, independent and pro-active supply chain professional, with excellent planning and organization skills. Outstanding in creative problem solving and analytical thinking. I have a great affinity with computer programs (Expert in Excel).
I excel in projects where the boundaries are not yet determined and different disciplines are required to complete the task. Global transports, international payment instruments and contracts make me tick. My assets include culturally sensitive negotiation skills and stress resistance.
Experience
VAN EYCK ADVIES has been active in various facets of supply chain management for more than 20 years. Of which more than 12 years as an international project coordinator responsible for the entire supply chain in the implementation of international hospital projects. I have built up a large worldwide logistics network.
I worked as a quality and process manager within a production environment for 2 years.
Since 2016 I have been working as a self-employed advisor, I have guided various companies as a Logistics Manager, including logistics advice, full supply chain (purchasing, transport) to Zanzibar, transport to Russia and full logistics process including 3PL warehousing of multiple sea freight and air freight to Libya .
A selection from the experience since 2016:
Van Gogh Museum Enterprises BV, Sanquin Plasma Products, Fashionlinq, FacilitylinQ, Senineer BV, MeduProf BV, Alshajura, Scanlaser BV.

Medical devices & furniture, consumer products, toys, cosmetics, playground equipment.

China, America, Libya, Japan, Korea, Russia, Tanzania etc.

3PL, sea freight, air freight, transport documents, Import & Export business scan, project management, planning, chain optimization, process descriptions
VAN EYCK ADVIES has developed an Import / Export scan so companies can easily have a baseline measurement with regard to the required knowledge, processes and documents. This scan was carried with Van Gogh Museum, among others.
Areas
Products transported and Import / Export experience gained on almost every continent.
A small selection of
Europe, including: Albania, Italy, Poland, Germany, Kosovo, France, Spain, Romania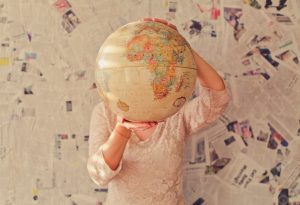 Asia, including: Bangladesh, China, India, Japan
(former) Soviet Union, including: Uzbekistan, Kazakhstan, Kyrgyzstan, Russia
Africa, ao: Libya, Zambia, Ghana, Mozambique, Burkina Faso, Angola, Ethiopia, Eritrea, Kenya, Uganda, Malawi
South America: Brazil, Bolivia, Venezuela
North America
Interim Management (including export manager, logistics manager, logistics coordinator)

Advice & support International business and transport

Business scan import/export

Drafting export policy and procedures

Project management

Standardization and process management
read more